HANDS ON CLINICAL COURSES
Earn your certificate by attending our in-person classes. Our classes are offered in state-of-the-art professional offices with new equipment, instruments and experienced instructors. Take advantage of online testing, online grades and online registration for a streamlined learning process. Keep more time for hands-on learning. We specialize in condensed, affordable and hands-on practice. Our School has been the standard of education in Dental Assisting training since 2001. Get a jump start on your career by attending our hands-on courses. Call or text today for more information.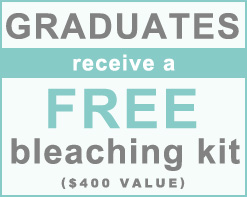 We're currently offering 2 hands on clinical courses. View the below listings and click the buttons for more information.
8 Week Dental Assistant Course
Course Description
The 8-Week Dental Assisting Program is a 8-week dental assistant hands on course, taught in a working dental facility. This allows full access to all dental instruments and equipment. Because it is a hands-on course, we cover a lot in a short amount of time. Hit the ground running with a dental assisting education that is accelerated and yet thorough.

This program is offered in Dallas, Texas, Carson City and Reno, Nevada, and the Front Range and Grand Junction, Colorado.

This Program includes training and certification in dental X-Rays that meets the requirement of that State. The Program also includes CPR certification and the RDA in Texas.


Course Objectives
After graduating from the Dental Assisting Program, students will be able to assist the dentist chairside using standard dental assisting procedures. Students will also be able to expose a diagnostic quality radiographic survey (take quality x-rays), take impressions, make a bleaching tray, sterilize instruments and disinfect the operating area and other standard procedures.
Dental Administrative Assistant
Course Description
This course prepares students to work in the front office of a dental practice.
Course Objectives
The Dental Front Office course will teach students to greet patients, schedule procedures, bill and submit claims, read a patient record, chart a patient's oral cavity and run reports.
Upcoming Classes
Dental Assistant Program
New Mexico Dental Institute
Jan 11, 2024 - Mar 21, 2024
Seats Left
Dental Assistant Program
New Mexico Dental Institute
Mar 28, 2024 - Jun 6, 2024
Seats Left